Are you a Wacom or Tablet user? Are you a right-handed artist? Are you left-handed?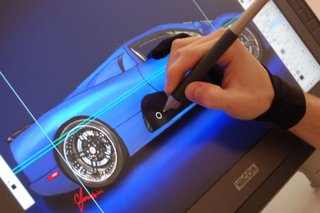 Wacom users: Does your hand stick to the surface of the Wacom tablet?
Do you want your hand to glide more smoothly?
Is your tablet getting filthy smudges from sweaty hands?
Try SmudgeGuard&reg!
It's interchangeable for both lefties & righties!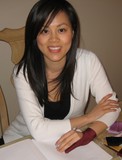 Jeannie Lit - Inventor
"I want to thank all my
customers for the kind
support! I'm very
grateful to you all!"
Below are two videos showcasing the SmudgeGuard&reg glove.
Here's a video titled, "Smudge Guard for Wacom Users" - a review of the SmudgeGuard&reg glove. =) The video is made by Reid Southen of http://rahll.deviantart.com
"Here's a video I created, putting the great SmudgeGuard&reg into action, while making my own comic book as a hobby." - Marco Martins of Portugal - Designer

Benefits:

Keeps the side of your hand clean from unwanted smudges!
No more sweaty hand smudges on your tablet!
Eliminates hand friction!
Your hand will glide easily across paper and tablets!
Your hand won't "stick" to the Wacom surface anymore!
Minimizes smudges off your creative work!
Great for home, school or office!

Children & Adults can use it for:

Writing
Drawing
Sketching

SG1

SG2

Design Features:

Snug
Flexible
Durable
Washable
Breathable
Lightweight
Comfortable
Portable
Easy to use
For Male or Female
For Left or Right handed use
Made of 87% Nylon and 13% Spandex

SmudgeGuard&reg is well-made with the highest quality!

Sold individually, not in pairs.
See these & other images in our SmudgeGuard&reg Picture Gallery page.
Click Here to Buy SmudgeGuardŽ Now!